About Us
Visiting the Stone House Museum takes you back in time to experience life in Saltsburg during its early days. The house, built in 1830 as the personal residence of Robert McIlwain, Saltsburg's first blacksmith, is owned and maintained by the Saltsburg Area Historical Society (SAHS), a nonprofit organization. The vast majority of the furnishings and artifacts on display were either donated or placed on loan to the Museum by area residents or their relatives and friends. A two room addition was adjoined to the rear of the house and a tool shed was built in the backyard to appropriately accommodate the museum's growing collection of historic artifacts.
Our museum has no paid staff. The maintenance of the museum is possible through the receipt of SAHS membership dues, admission fees, generous public donations, and the annual "tag days" fund raiser. Members of the Saltsburg Area Historical Society voluntarily become the caretakers, curators, tour guides, display designers and arrangers, and program planners. If you enjoy learning about our local role in history and preserving these stories for the future, we encourage you to visit the museum and we invite you to become a member of our society.
Mission
- To discover, collect, preserve and display historical artifacts representing Saltsburg area's rich past.
- To inform and educate residents and visitors about the cultural, industrial, and social evolution of the area.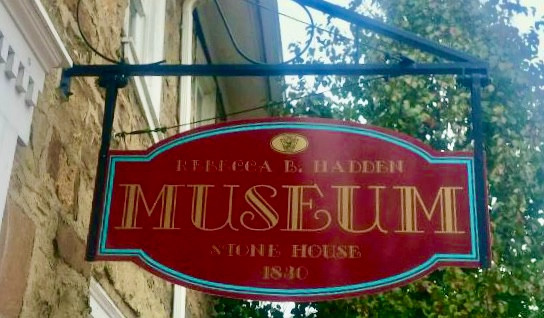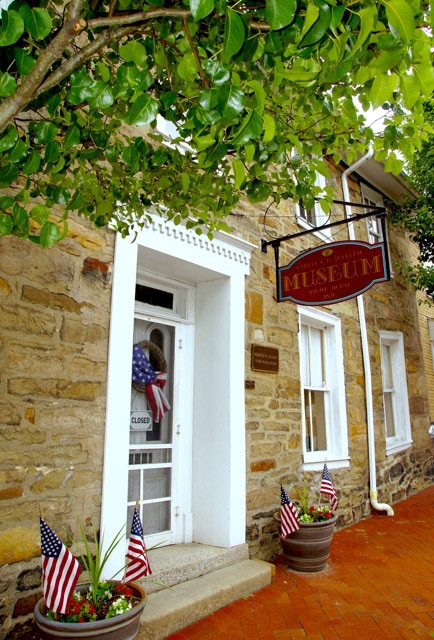 Hours of Operation
Open Wednesdays - 10 AM to 2 PM
Sundays - 1 PM to 4:30 PM
(May thru September)
Other times by appointment
(724) 639-9003
Meetings and Memberships
The Saltsburg Area Historical Society (SAHS) meets on the last Thursday of each month at the museum beginning at 7 PM with the exceptions of Jan.,Feb., and July. The Nov. and Dec. meetings are combined as a special Light-up event on the first Saturday of December.
All meetings are open to the public and new members are welcome and encouraged.
Annual Membership Dues:
- Individual - $10
- Family - $15
-Lifetime - $150
Please mail membership fees payable to:
SAHS
105 Point Street
Saltsburg, PA 15681
Annual Special Events
- Canal Days Weekend
- Presentation of Historic Preservation Award
- Summer History Outing
- Andrew Boggs' Day Celebration
- Saltsburg Light-Up Night